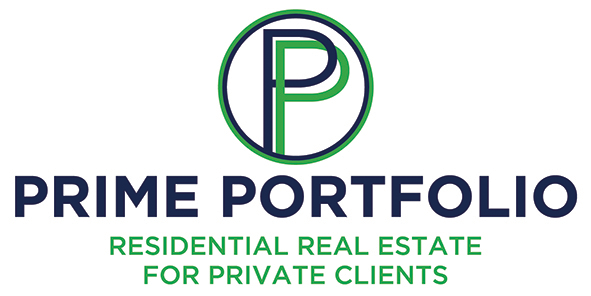 "The best advice available for Central London – highly selective, very critical and good at steering over-eager purchasers away from buying unwisely."



"I CAN RELY ON PRIME PORTFOLIO 100%"



"It is never easy buying in London as a foreign investor. I have been investing through Prime Portfolio for nearly 15 years and I have found their service impeccable. They understand your need to have the best advice for both acquisition and rental. I can rely on Prime Portfolio 100% and concentrate on my own business."



"EXTREMELY KNOWLEDGEABLE"



"Extremely knowledgeable about the top end of the London market – we have complete faith in their judgment of what to buy and what not to buy."



"Well-respected by the sellers' agents – purchases made through the firm are taken seriously."



"A VERY PROFESSIONAL SERVICE"



"A very professional service, with real focus on sourcing quality investment properties in prime locations and then dealing with refurbishment, letting and management to achieve a good overall return."



"RESPONSIVE AND PROFESSIONAL"



"As a client of 10 years, I have enjoyed the responsive and professional service coupled with sound ongoing advice and property management."


"VERY FRIENDLY AND PROFESSIONAL"



"Very friendly and personal service; very willing to take the time necessary to find the right property for the client rather than just closing the deal."



FROM PROFESSIONAL ASSOCIATES:
"EFFECTIVENESS AND EFFICIENCY"



"Prime Portfolio has the important merit of being overtly honest, putting the interest of their clients first without loss of essential effectiveness and efficiency. It is a very happy relationship that we and our clients enjoy with them."



"A WEALTH OF PRIME RESIDENTAL LONDON EXPERIENCE"



"The Prime Portfolio team have a wealth of prime residential London experience. It is vital that overseas investors, in such a sophisticated market, have reliable and trustworthy advisers in London to source the right property in the right location at the right price. Prime Portfolio never fail to deliver to satisfied clients, adding value to the investment by their modern and quality refurbishments suited to the corporate tenant, and with high long term growth the bedrock of their analysis. The fact that so much of their business comes from repeat business and referrals from their existing clients is testament enough to the success of their vision."