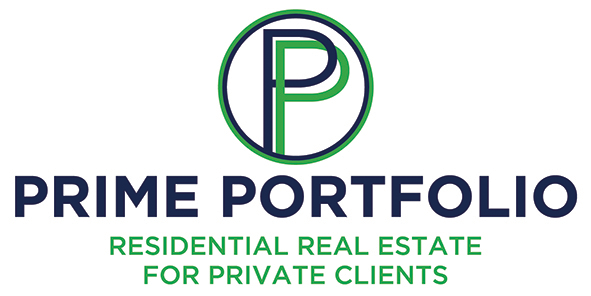 For Sale
Charles II Place, Chelsea, London, SW3
£

2,200,000
For Sale
Sutherland Avenue, Madia Vale, London, W9
£

599,999
Cladding costs update - government plan to make industry pay
The government has this week changed its approach to building safety with a plan to protect leaseholders and make developers pay to fix the cladding crisis. In addition, the government's plans for a loan scheme, which would have forced leaseholders in flats between 11 – 18 m tall to cover remediation costs themselves, is being shelved as these costs are instead to be met by the developers and companies responsible for the crisis.

Michael Gove, Secretary of State for Levelling Up, has written to the residential property developer industry on this new approach asking them to agree to:

- contribute to a dedicated fund to cover the outstanding cost of remediation of unsafe cladding on buildings between 11 - 18 m high (estimated to be some £4 bn)

- fund and undertake remediation of buildings of more than 11 m that they have been involved in developing

- provide information on buildings of more than 11 m which have historic safety defects in which they've played a part in constructing during the last 30 years.

Mr Gove has given the industry an opportunity to come up with a fully funded plan of action to remediate unsafe cladding on buildings between 11 - 18 m high before Easter failing which the government will be forced to impose its own solution by legislation. This is likely to be either through new levies or taxes on the industry.
Anew team is also being established to pursue and expose companies at fault, making them fix the buildings they built and face commercial consequences if they refuse. And officials will have access to a range of "tools" to force concessions from the developers, including the ability to exclude them from government-backed property and finance schemes such as Help to Buy.
Government proposals on EPC ratings for rental properties
Improving energy performance is crucial in the government's drive to meet its net zero carbon emissions by 2050.
At present private rental properties must meet a minimum level of energy efficiency which is an EPC (Energy Performance Certificate) rating of E. However the government is proposing changes to this in order to help it reach its net zero target.

These proposals, which are made in the Minimum Energy Performance of Buildings Bill, are:

1. all new residential tenancies must have an energy efficiency performance of at least EPC Band C from 31 December 2025; and

2. all existing residential tenancies must have a rating of at least EPC Band C from 31 December 2028.

What might this mean for landlords?

There will be a not insignificant cost to landlords in making the required improvements which may include replacement of gas boilers, improvement of insulation of walls and roof and installation of double or even triple glazing.

Landlords may suffer a potential loss of rental income while such improvements are being carried out if their tenants need to move out during the works.

Then there is the question whether the changes made to the property will make a return on the landlord's investment, at least in the short term. The cost of the works for some landlords may far exceed the potential rental income.

Will the government help with the cost of any works?

It is not yet known if the government will offer financial assistance by way of grants.

Is this compulsory yet?

No. The Minimum Energy Performance of Buildings Bill has been making its way
OUR FESTIVE PERIOD OFFICE OPENING HOURS

Our office will close for the Christmas and New Year holidays at 1 pm on Thursday 23rd December.

We will re-open in the New Year at 9.30 am on Wednesday 5th January.

Very best wishes for a happy and safe festive season and a healthy and prosperous New Year

from John and the Prime Portfolio team
The role of Trustees/Company Directors when holding UK residential real estate by Lorraine Wheeler of IQ-EQ
Whether residential property is held in trust or in a company, Trustees and Company Directors have fiduciary responsibilities. A fiduciary is a person or organisation that acts on behalf of another person or persons, putting their clients' interests ahead of their own, with a duty to preserve good faith and trust. Being a fiduciary requires being bound both legally and ethically to act in the other's best interests and so the fiduciary relationship is underpinned by absolute trust. A Trustee owes a duty of honesty, integrity, loyalty, transparency and good faith to the beneficiaries of the trust and must at all times act exclusively in the best interests of the trust and be actively involved in any decisions.
Trustees are the legal owners of trust property which they hold on behalf of individuals who are entitled to benefit from the trust property as beneficiaries. In the case of a Company, wherever incorporated, the Company Directors owe a fiduciary duty to the Company itself. One's fiduciary duties as a director reflect a relationship of trust and loyalty between the Directors, the company, its members, and stakeholders. The expectation is that Directors will act in good faith, and in the best interests of the company
Trustees and Company Directors must ensure that all property under their control is looked after with greater care than when looking after one's own property. Trustees usually have a power to delegate under the terms of the trust deed and particularly in cases where the legal owners are based overseas, it is imperative that professional property managers are appointed who will do their absolute best in terms of marketing and letting properties and ensuring that the properties are maintained and in good repair. Property managers like the team at Prime Portfolio are invaluable as whilst a Trustee can delegate the management to professionals, they cannot delegate their responsibility and so have a duty to monitor the performance of the appointed property manager and ensure that their fiduciary responsibilities are upheld.
Whether the residential property is held at Company or trust level, will not alter the fiduciary duty owed by the legal owners to the beneficiaries or members, although a different tax return will be required to report the rental income received. In the case of a Trust, this will be reported by the Trustees in a self-assessment tax return, whereas Company Directors owning real estate are required to complete corporation tax returns. In the case of a trust, one has to be mindful of Inheritance tax payable on UK assets every 10 years, whereas Company Directors need to be mindful of ATED (annual tax on enveloped dwellings) where not rented out on an arm's length basis.
Whether held under the ownership of Trustees or Company Directors, fiduciary duties are similar, are very onerous and must be taken very seriously. Important to also note that a Trust or Company may not be the optimum ownership vehicle following changes in the UK tax landscape.

Lorraine Wheeler
Director in Private Wealth at IQ-EQ in Jersey
www.iqeq.com
Read about our clients' experiences of working with us.
"The Best Advice"




"The best advice available for Central London – highly selective, very critical and good at steering over-eager purchasers away from buying unwisely."
"Extremely Knowledgeable"




"Extremely knowledgeable about the top end of the London market – we have complete faith in their judgement of what to buy and what not to buy."
"Professional Service"




"As a client of 10 years, I have enjoyed the responsive and professional service coupled with sound ongoing advice and property management."